Your event calls for a super fun food truck, but you don't need a complete meal?
Our heavy apps are perfect for open houses, ribbon cuttings, corporate events, and late-night snacks.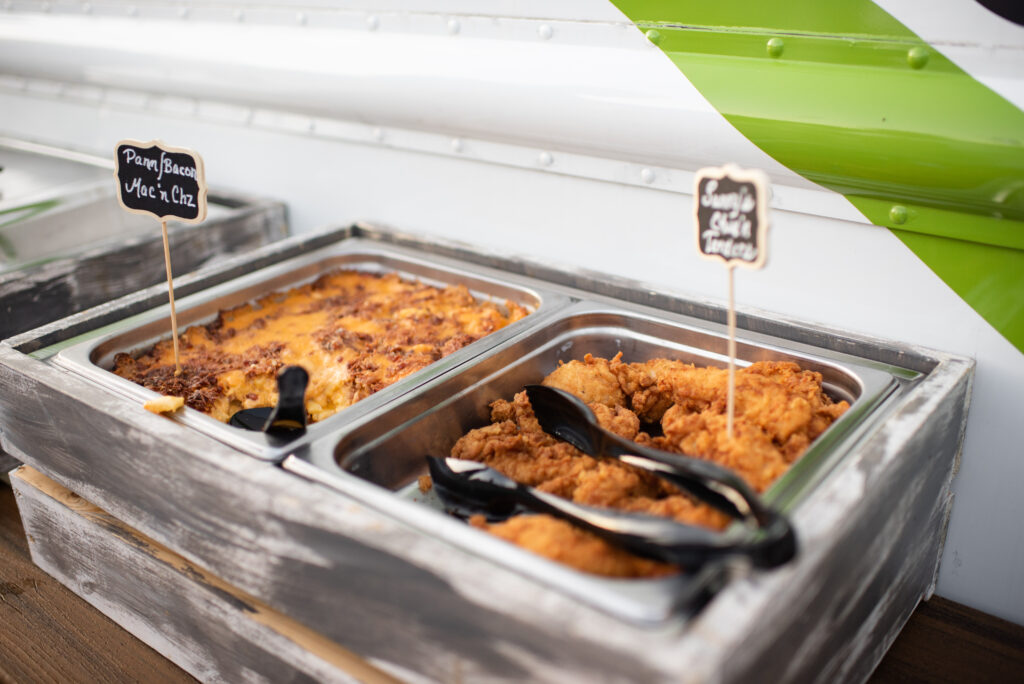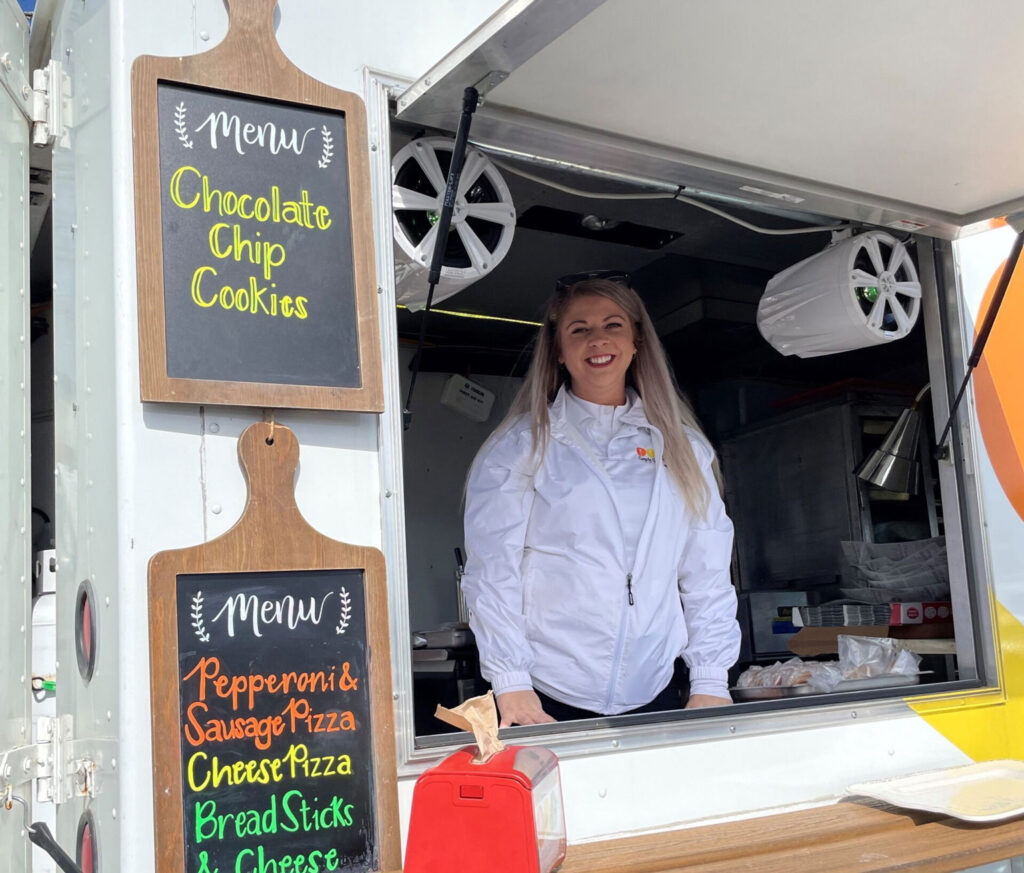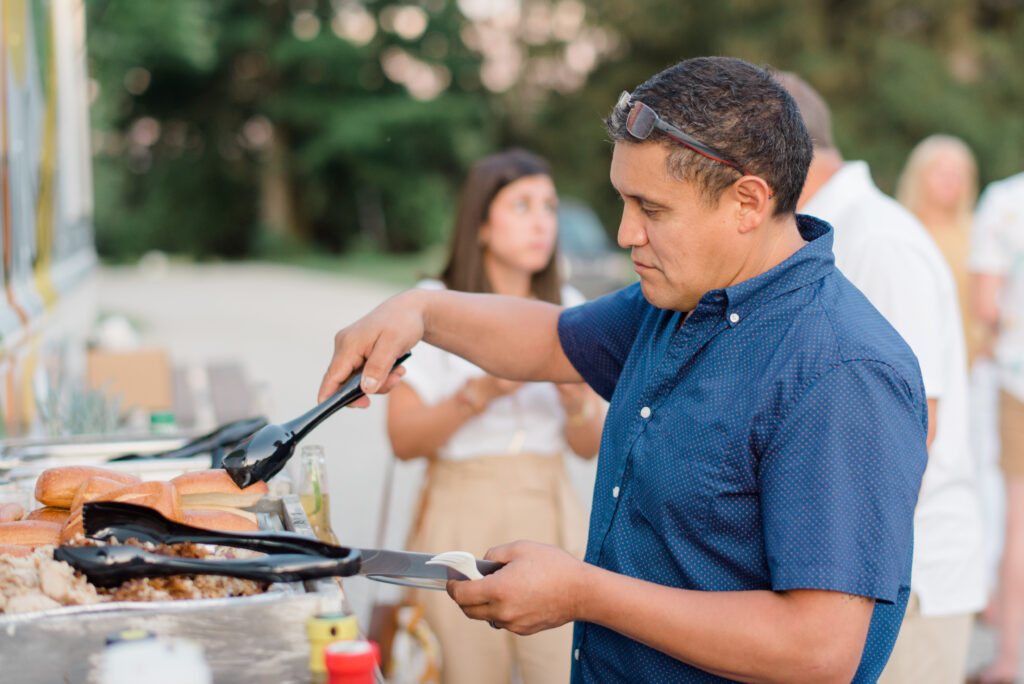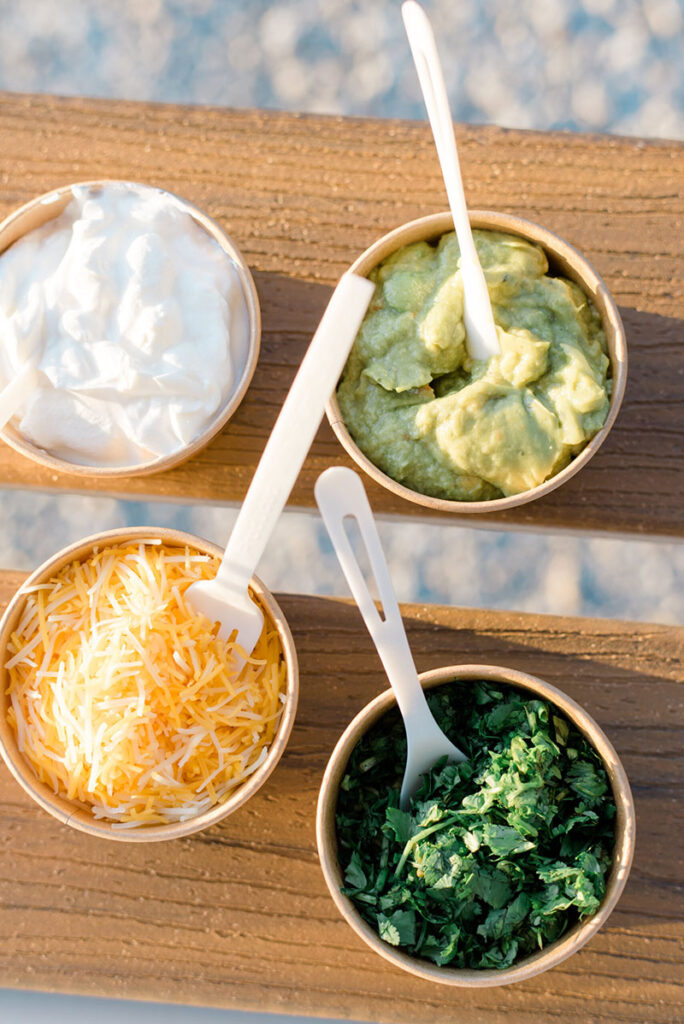 Mix & Match or Pick a Theme
Your Menu is Yours to Create
Food and Beverage Minimums Apply
Appetizers and Late Night Snacks also available for lunch and dinner. Please contact us for entrée portion pricing.
Hot Chicken SLiders
$10.50/Person
Breaded Chicken Sliders with Serrano Honey and Pickled Apple Slaw, Served with Mac and Cheese with Choice of Toppings including Old Bay Shrimp, Sour Cream, Diced Tomatoes, and Green Onions
Choose Two
 Cheeseburger Sliders with Grilled Onions, Buffalo Chicken Sliders, Breaded Chicken Sliders with Pepper Jack Cheese and Cajun Mayo, and  BBQ Smoked Pork Sliders.
Comes with a Choice of Seasoned or Parmesan Fries
Choice of two:
Cheese
Pepperoni & Parmesan
Basil & Ricotta
Smoked Chicken & Roasted Red Pepper
Prosciutto & Sage
Nachos and Tachos
$9.00/Person
Tortilla Chips, Grilled Chicken, Nacho Cheese, Diced Tomatoes, Sliced Black Olives, Pickled Jalapenos, Green Onions and Shredded Onions, Sour Cream, Pico de Gallo, and Cholula
Substitute Tater Tots for $10/Per Person 
Coffee and Donuts
$8.50/Person
Regular & Decaf Coffee
Hazelnut, Caramel, and Vanilla Syrups
Whipped Cream, Chocolate Shavings, and Cinnamon
Chocolate Glazed and Sour Cream Glazed Donuts
Powdered Sugar, Cinnamon, and Plain Doughnut Holes
"Amazing" Craft Smoked pork wings
$165.00
A Single Bone Surrounded with a Healthy Portion of Lean, Tender Pork Meat
25 Pieces
Bavarian soft pretzel sticks
$137.00
Served with Craft Pub Cheese 
50 Pieces 
OUr Signature Mac-N-Cheese
$35.00
With Parmesan & Bacon
Serves 10-12 
Bite Size Oven Warmed Pretzel Bites
$48.00
Served with Craft Pub Cheese
80 Pieces
Buffalo or Thai Wings
$95.00
Choice of Ranch or Blue Cheese Dip
50 pieces
Choice of Cherry, Apple, or Peach
Served with Whipped Cream.
Freshly baked Cookies and Brownies
$21 per dozen