With our multi-truck fleet, we can handle parties big and small.
Our sparkling white food trucks come equipped with a complete kitchen so all your food is cooked fresh on-site.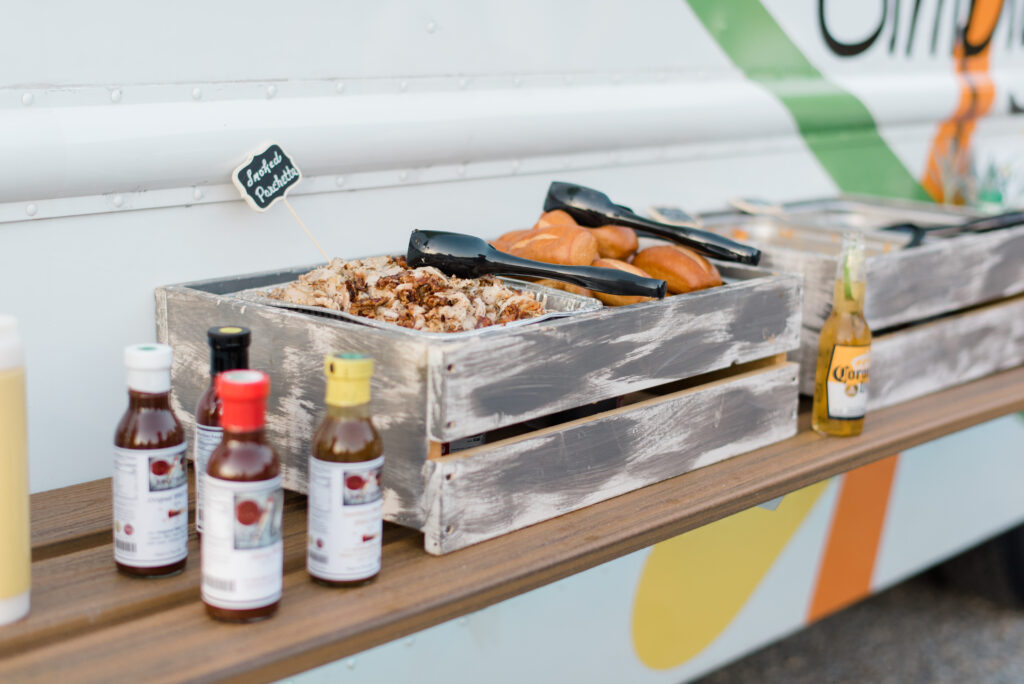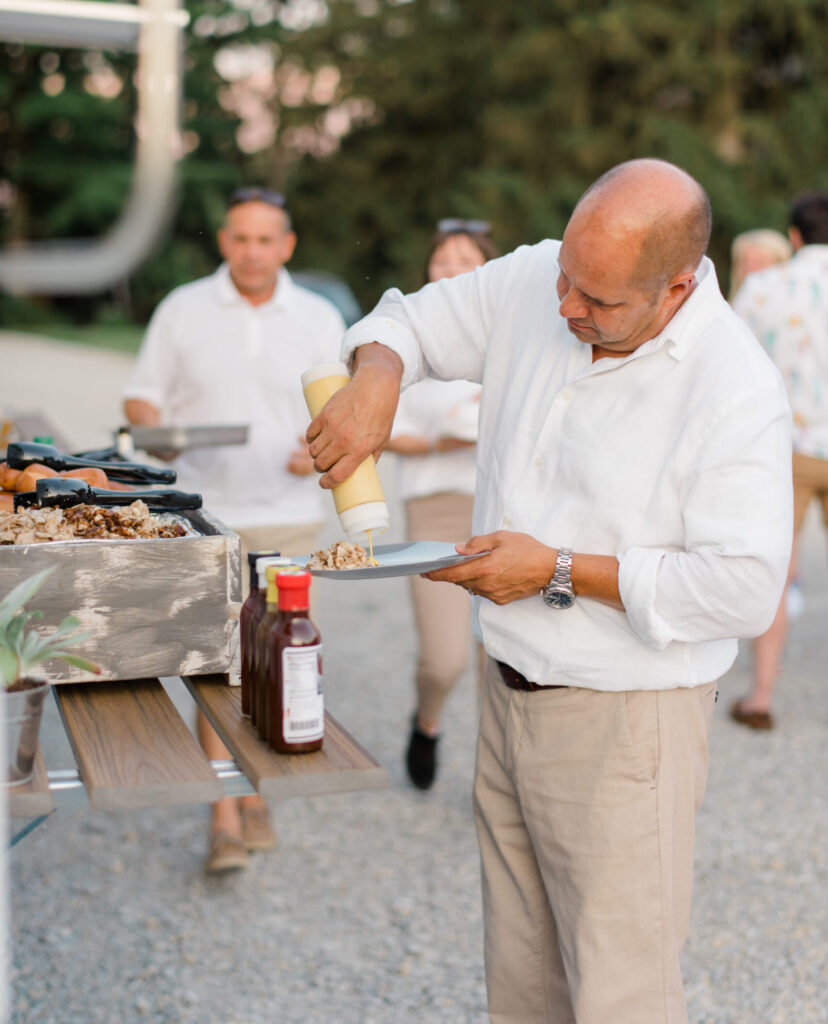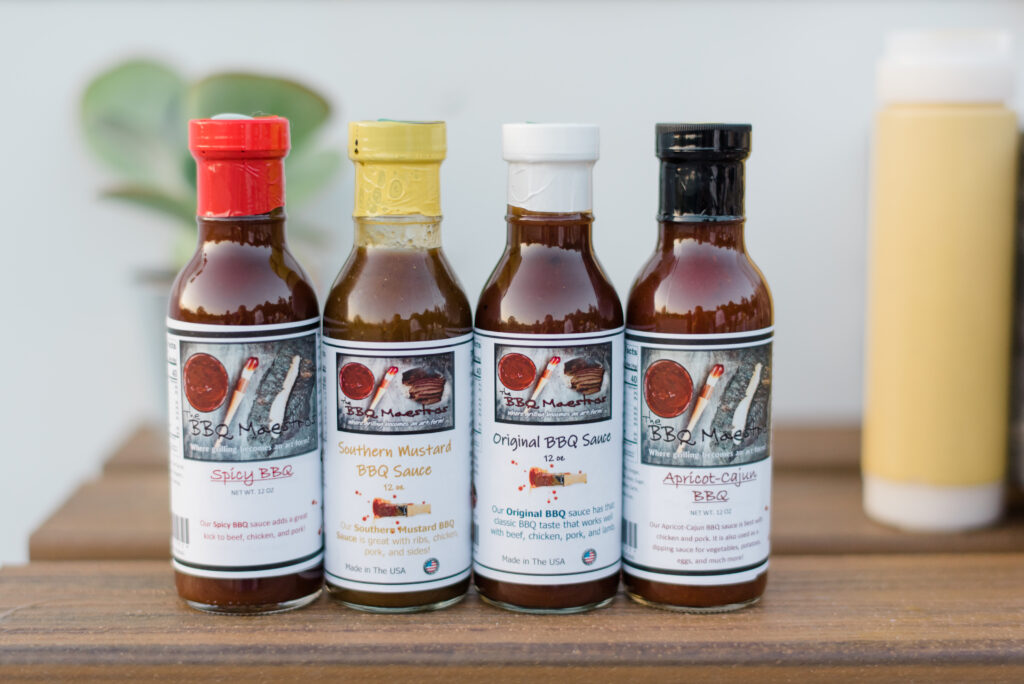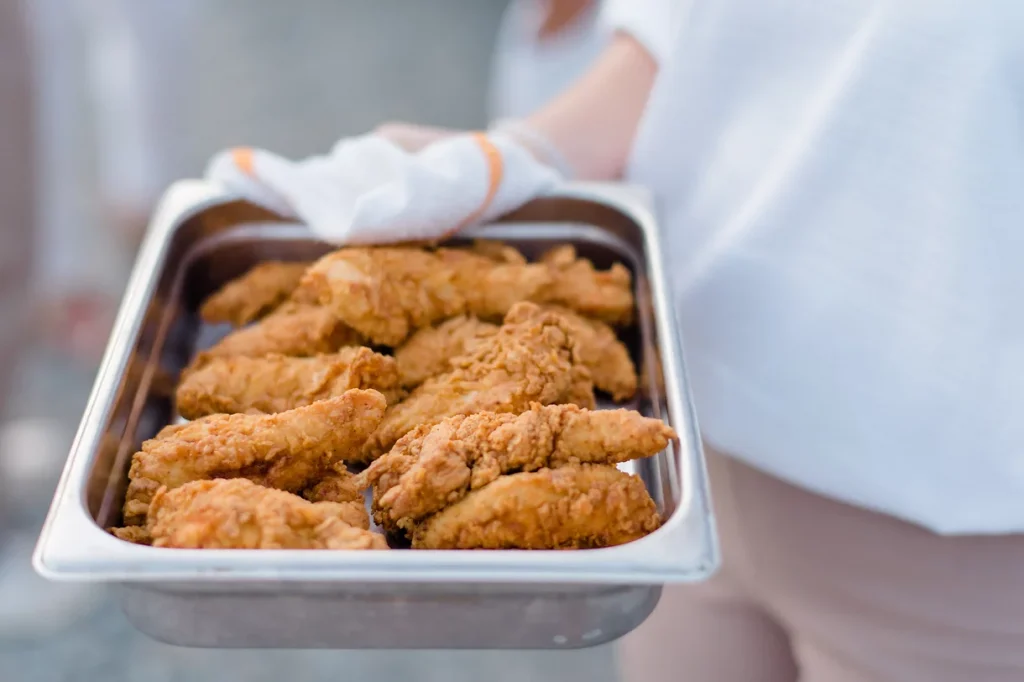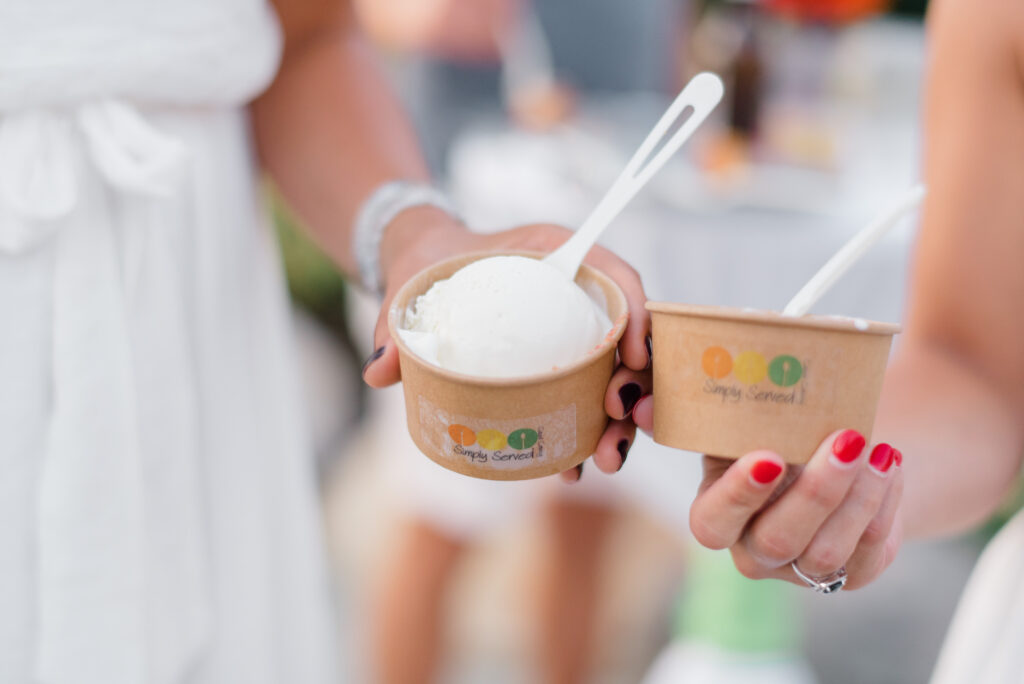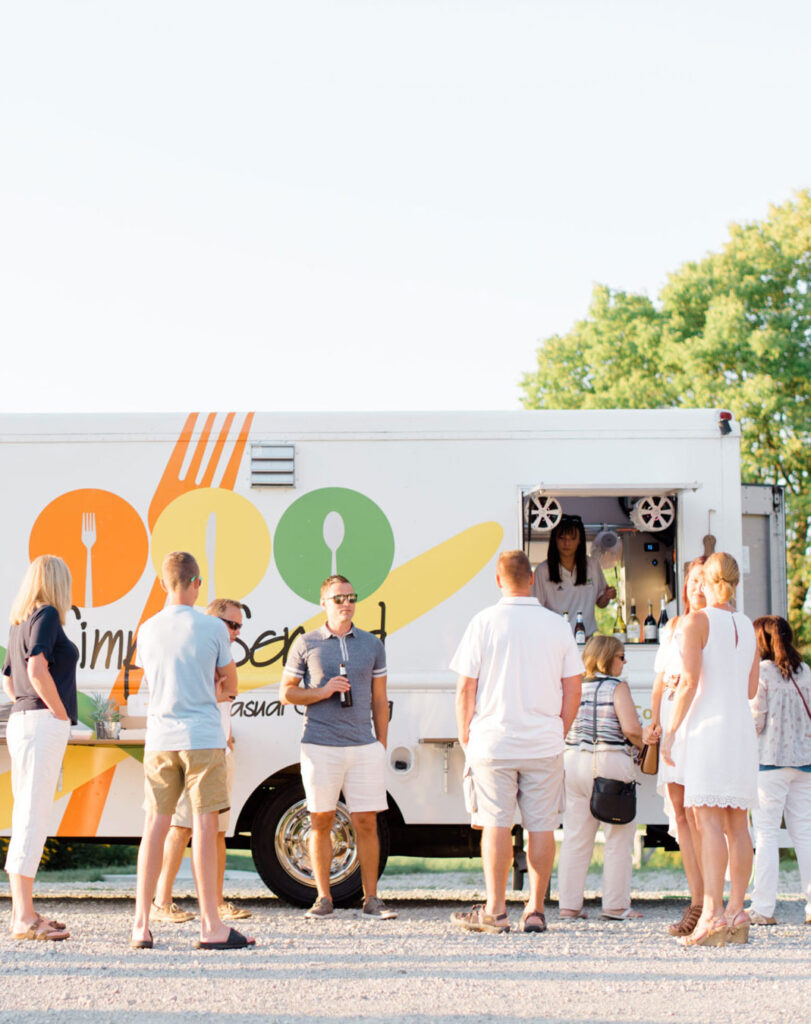 Food Truck Lunch & Dinner
Mix & Match or Pick a Theme
Your Menu is Yours to Create
Minimum Order of $500
All Prices Include Standard Eco-Friendly Disposable Utensils, Plates, and Napkins
BBQ Smoked Pulled Pork
Served on a Flour Tortilla with Chipotle Ranch & Dry Slaw.
Grilled Hamburgers and All Beef Hot Dogs
Served with Buns, Sliced Cheese, Lettuce, Tomato, Onion, Pickle, Ketchup, Mayo, and Mustard.
Served with Kettle Chips.
*Substitute Brats for $1.50
Smoked Pulled Pork
Served with Buns and Carolina Style and Hickory Smoked BBQ Sauces, Potato Salad, Coleslaw, and Potato Chips.
Home-Style Fried Chicken and Cheesy BBQ Mac-n-Cheese Casserole
Served with Corn Bake and Creamy Coleslaw.
Fajita Chicken, Grilled Peppers & Onions, Rice, Soft Tortillas, Tortilla Chips, Queso, Guacamole, Salsa, Pico de Gallo, Shredded Cheese, Shredded Lettuce, Sour Cream, Limes, Hot Sauce, and Corn Salsa
Chargrilled Smoked Sausage with Queso & Grilled Peppers and Onions on a Hoagie
Served with Roasted Garlic Mashed Potatoes and Sugar Cookies.
All American Sliders $18.00
(Choice of 2 Sliders) Chicken Slider, Pulled Pork Slider, or Cheeseburger Sliders
Served with Our Signature Mac-n-Cheese with Bacon & Parmesan Cheese, Hot Apple Cobbler, and Kettle Chips.
Mama's Homemade Meatballs Your Way
$15.50
Guest choice:
Meatballs with Marinara
Meatballs with Marinara over Pasta
Meatballs in a Hoagie with Provolone Cheese
Each Pan Serves 10-15 People
Made with Cream-Style Sweet Corn
Mashed Potatoes Blended with Butter and Milk
A Layer Hardwood Smoked Pork BBQ Topped with Our Mac-n-Cheese
Potato Salad or Cole Slaw
$35.00
(1 Pan Serves Approximately 10-15 People)
Home-Style Fried Chicken
$35.00
15 All Beef Hot Dogs with Buns, Mustard, and Ketchup
Chilly Cheese Dogs
$240.00
40 Extra Large Hotdogs with Chili, Cheese, and Onion Toppings
Hamburgers and Buns
$65.00
15 Hamburgers in Rosemary, Mushroom Au Jus with Buns, Mustard, and Ketchup
Chargrilled Smoked Sausage Hoagie
$97.50
15 Chargrilled Smoked Sausage with Queso & Grilled Peppers & Onions
Thai Coconut Chicken Wings
$95.00
Buffalo Chicken Wings
$95.00
Choice of Ranch or Blue Cheese Dip
50 Pieces
Hot Apple, Cherry, and Peach Cobbler
$36.00 per pan
Served with Whipped Cream
What's a party without a bar?
Simply Served Catering is happy to offer bar services including a licensed bartender for any event. Simply Served Catering is licensed to serve at your home, one of our preferred venues, or the location of your choice. Choose Simply Served Food Truck for lunch and dinner and your bar! 
​​​
Beer and Wine, Choice Bars, Cash Bars, and Host Bars
We have you covered!